Gluesdirect.co.uk is a dedicated site for the supply of adhesives, adhesive applicators and ancillary products to a wide spectrum of adhesive users.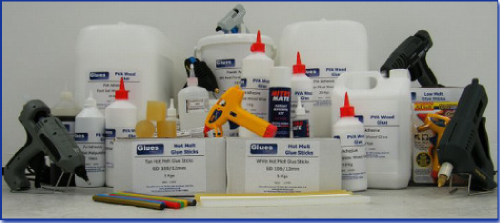 Whether you are a DIY enthusiast with a particular bonding or sealing application in mind, or a crafter wanting to stick different materials for your specific project, or a professional trader or business that required regular deliveries of various adhesives or differing gluing or bonding operations, we are here to help and supply.
Regardless of who you are our technical team will be pleased to assist you on the most suitable adhesive or application method, so do not hesitate to contact us my email or phone.
As well as our own comprehensive range we supply products from major manufacturers including: Bostik & Evode, Bison, Titebond, Glue Dots, Apollo, Adhesive Tech, and Appliglue, to name but a few.
We will be regularly updating this site with new and varying adhesive, applicators and ancillary products and increasing our product range, so add us to your favourites listing now.
Buy with confidence.
www.gluesdirect and you ... a winning combination